Jason our very nice fixer picked us up at Murcia airport yesterday in a mammoth luxury camper van. Its only defect was the roof reaching a harmonic at 120km/h that deafens everyone inside. Danny then proceeded to eat the biggest Buey (Ox) steak any of us had ever seen in preparation for our first day of filming down on the harbour at Cartagena.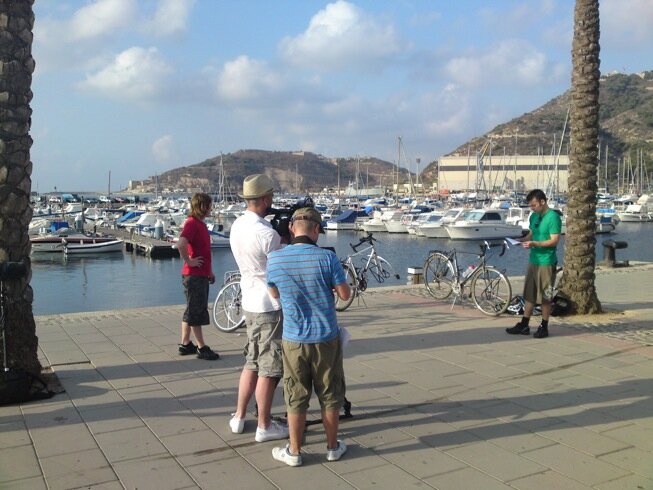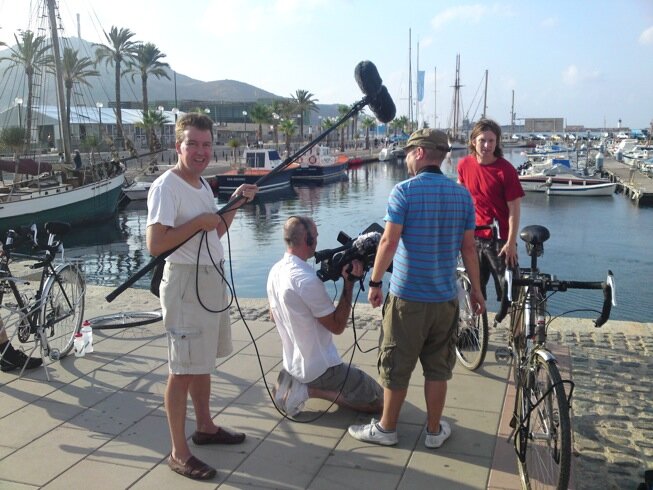 Its a very Spanish town, unpretentious and friendly and down on the water its pleasant although boiling hot this morning when Robin, John and Jason with particular dedication helped us through the first few shots of the documentary.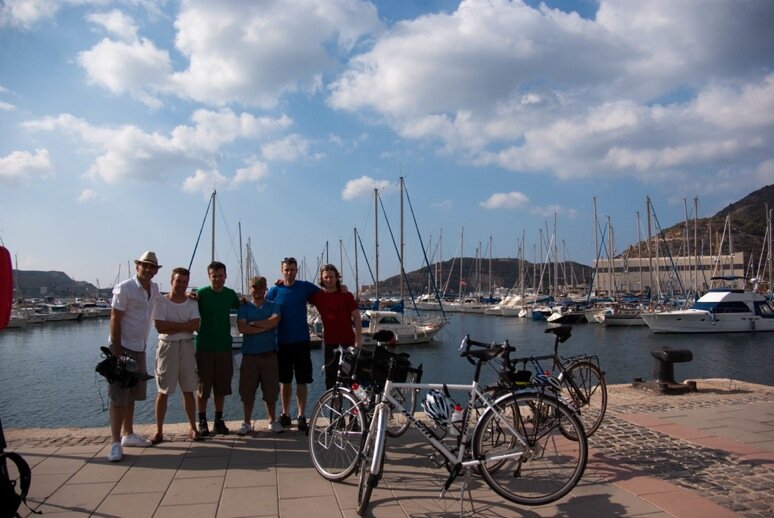 They then went off to get some other footage around the town and we visited the few Punic landmarks that remain of Hannibal's Spanish capital. The Punic rampart that protected the only land access to the ancient city was the most impressive - it was right next to a medieval Christian necropolis with skeleton men painted all over the walls. There is also a modern statue of Hasdrubal, Hannibal´s brother-in-law and the founder of Quart Hadast/Cartagena.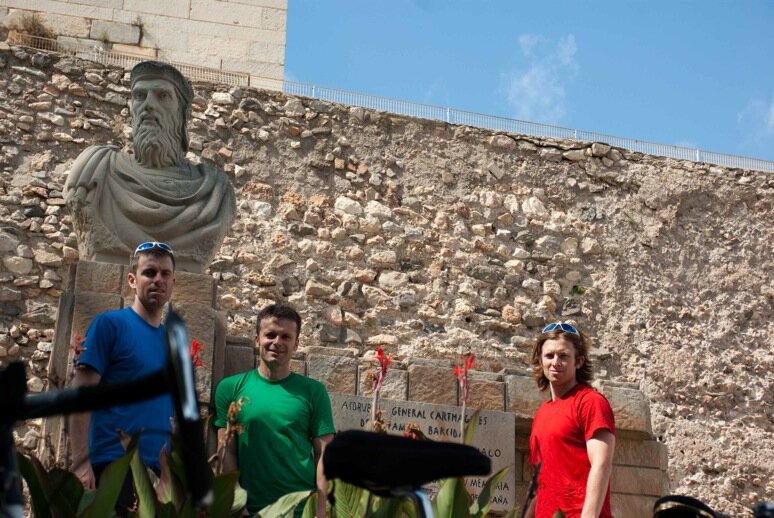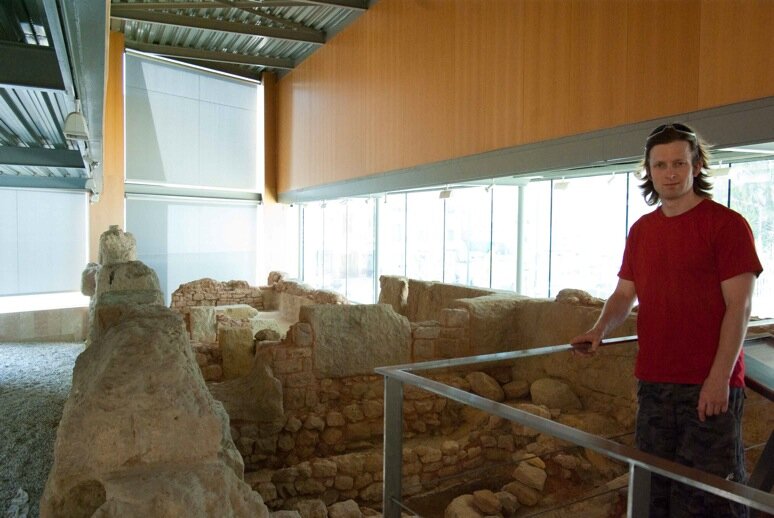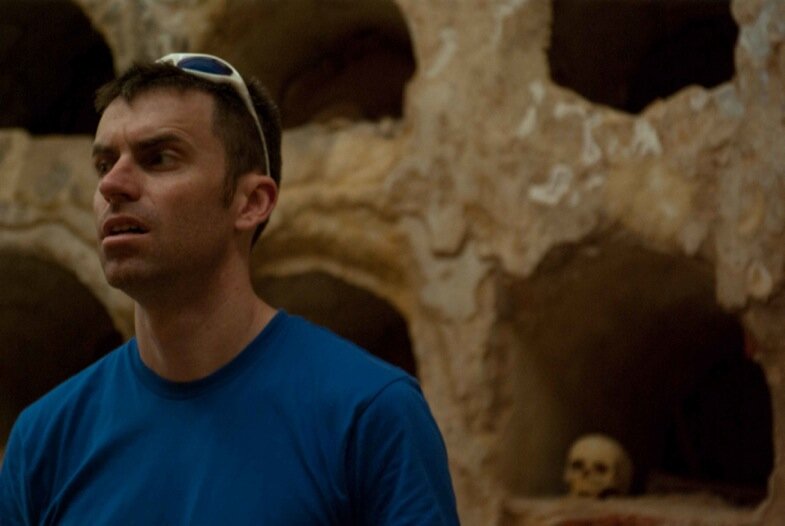 ---