Gnochetti of the Superhero
We were reunited once again with the film crew in Milan. Andrea is directing the final two episodes of the documentary - amongst her many attractive attributes she laughs at all our jokes - which is very rare as they aren't ever funny. Francesco the fixer is full of concerned advice for us. His best so far being in response to impersonal staccato questioning by a bloke in Rome dressed in a long green felt jacket - the sort of thing you'd expect an Austrian Pfalzgraf in the Sound of Music to be wearing. He approached us very directly walking his two labradors (with purple leads) and said without introduction "what are you doing?" and before we had time to acknowledge or answer "where are you from?" and then "is this for television?". This seems to be a very common method of attack once a film camera is out and being naive n00bs to the industry we are slowly being worn down by cold-blooded public cross examination. I was on the verge of tears and tried to convene with the friendly labradors - I suddenly thought goodness, compassion, fidelity and altruism remain impenetrable mysteries contained however within the limited space of the corporeal exterior of a dog? Or do they?? Poor Danny was nervously fiddling with his handlebar tape and Sam was twitching and muttering under his breath but Francesco came to the rescue with some excellent advice. We follow the Pfalzgraf to his office and once he had sat down and was comfortable with his coffee we start asking "what are you doing? who are you writing that email to? why are you looking at that website?". It was much funnier at the time...and its actually always nice when random people come up to talk to us but its strange that no one ever says hello first. Anyway the crew have a driver for this leg too - Sergio - who is lovely but because our Italian is so bad we unfortunately can't order him around as much as we would like to. And John has returned for the final two episodes - he still is the same - extremely capable and very funny when he is complaining about something which fortunately for us happens quite a lot. Yesterday he was giving it to Bono and Sting "I'm sorry, I'm sorry but if you come up with the lyrics a De do do do, de da da da Is all I want to say to you you have to be a f*cking idiot - who the f*ck says a De do do do, de da da da".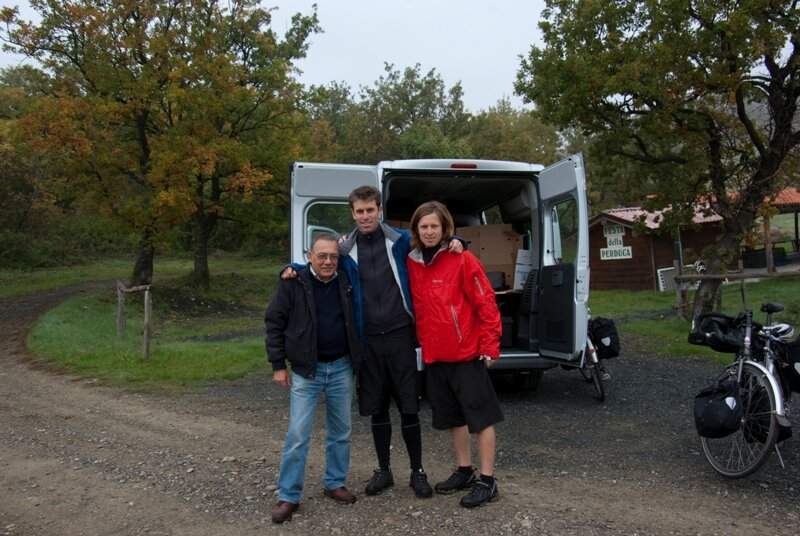 Sergio
Francesco
First day back filming we visited a wine maker called Hannibal. He grows wine near the Trebbia river where his predecessor Hannibal had his first big victory over the Romans. I'm not sure about Danny and Sam but I was completely drunk at 11am after one glass of wine as we attempted to interview him. But because I am a professional I didn't get him in a headlock or smash up his winery instead I made a dumb joke about his focaccia bread. He didn't get it - but I think mainly because his deaf mother kept screaming at us in a strange Italian dialect and offering us massive hunks of speck (cured horse meat).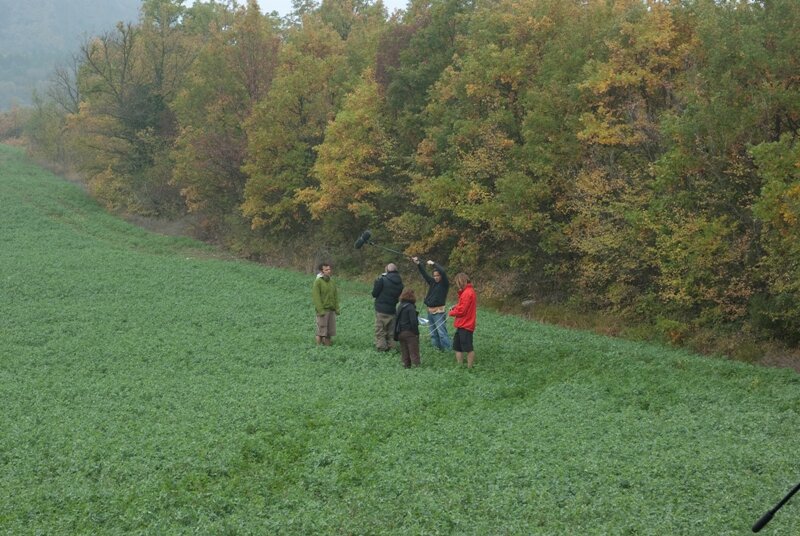 Filming in the Trebbia Valley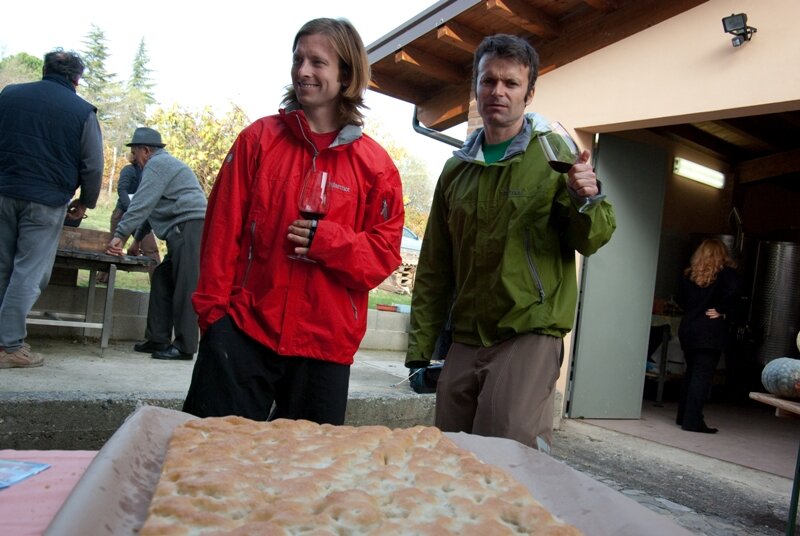 Focaccia bread at Hannibal's winery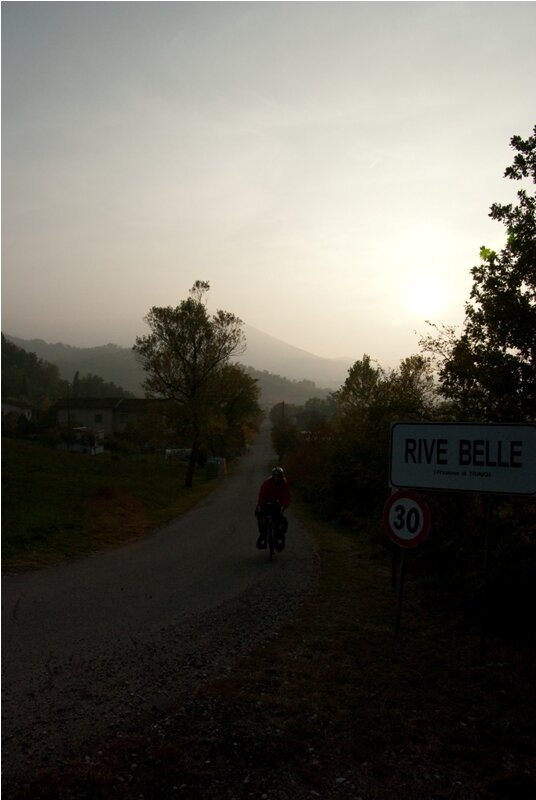 Trebbia Valley

The rest of the day was a little hazy but I remember Danny's pedal falling off - our first significant mechanical problem. We also had dinner in a strange place that offered amongst other dishes Gnochetti of the Superhero. I asked for a banana fritter but the waiter refused and said the only possible dish he could serve me was Gnochetti of the Superhero - the kitchen staff and toilet attendant agreed - and so I was served Gnochetti of the Superhero. It was pasta with bits of sausage meat so I have no idea why it was called Gnochetti of the Superhero or why they insisted I have it but I thought perhaps that a prolonged belief in a manifestly absent divine entity provoked in them this display of idiocy incompatible with the long term maintenance of civilisation? What do you think?? Danny had Risotto of the Artist which looked and tasted disgusting but at least it was purple in colour which is in fashion here in Italy at the moment.

Next day we were at the Trebbia river. Its nowhere near as high as it was when Hannibal defeated a Roman army here which is lucky as I had cross it. Its only thigh deep but still very cold. We had a very productive day filming there and then drove south to Tuscany and an amazing old Monastery where they filmed parts of the English Patient. John pointed out that he was actually German so we wondered why it was ever called the English Patient in the first place? We got there quite late and the staff very kindly waited up for us and made us a massive dinner.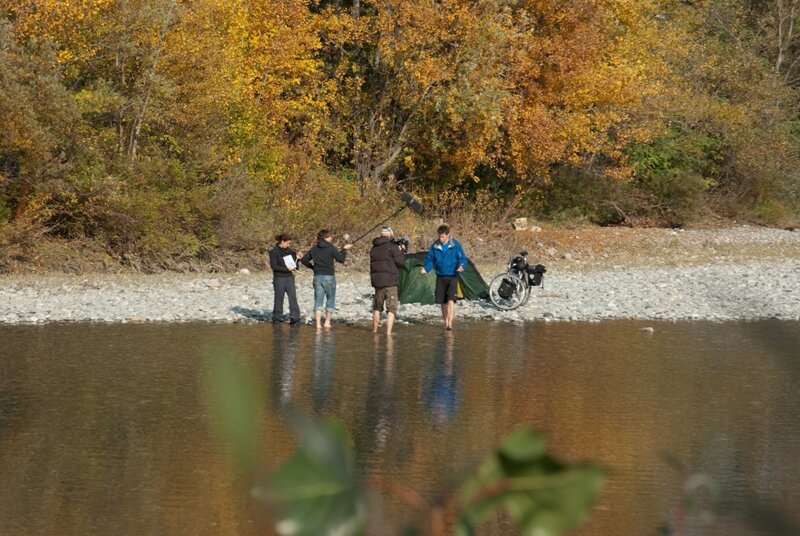 Crossing the Trebbia
A beautiful place to stay and we have all arranged to come back and visit as we were up early to film around the Tuscan countryside and then onto the Arno Marshes which no longer exist. Piedro our expert contributor met us there for a chat and then we attempted to traverse part of a swamp with our bikes. Piedro and his friends watched in bemusement from the pier as we got covered in reeds and mud doing pieces to camera in the freezing cold marsh. It was actually lots of fun until we had to clean ourselves off in the motor home toilet emptying area of a campsite. Our shoes have never quite recovered - they are dry now but the stench from them is inexorable.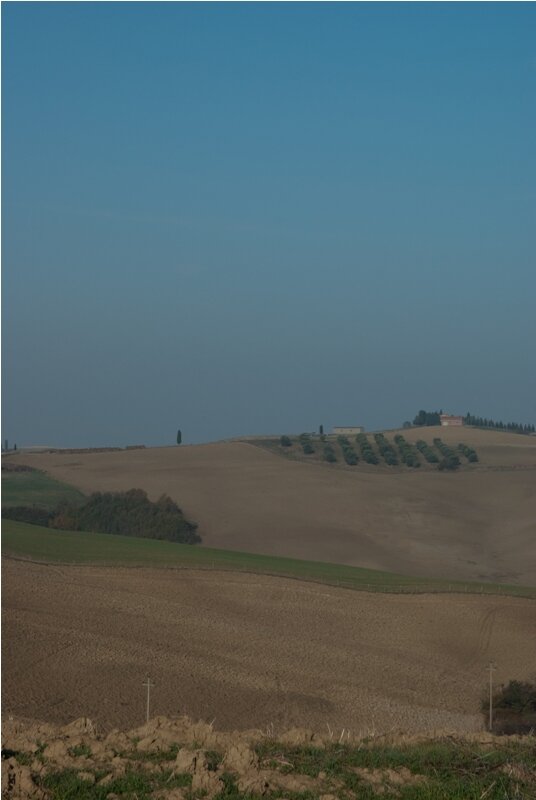 Tuscany
Piedro the swamp expert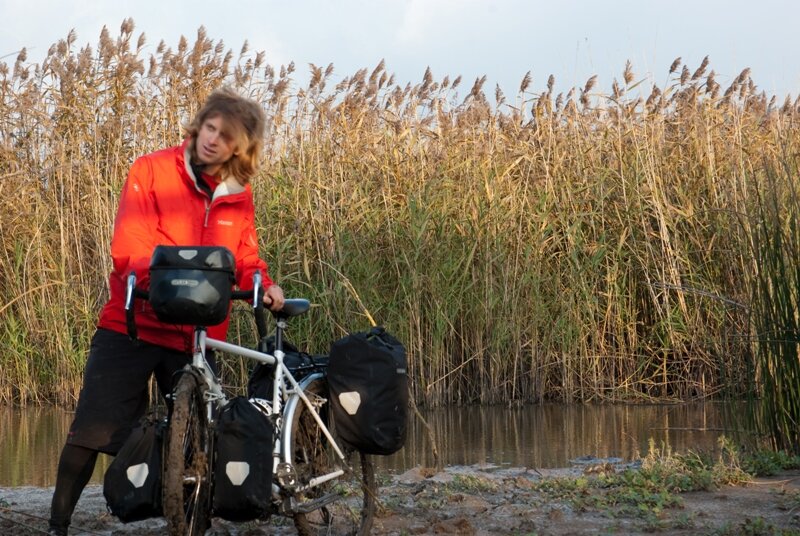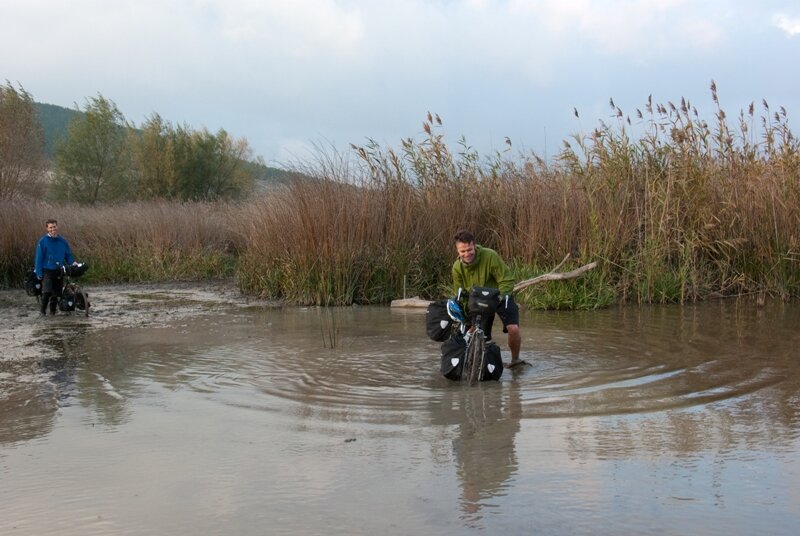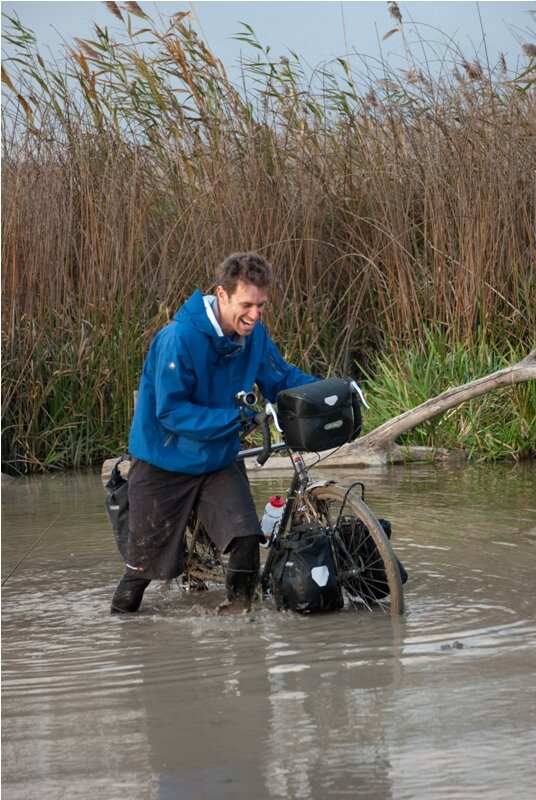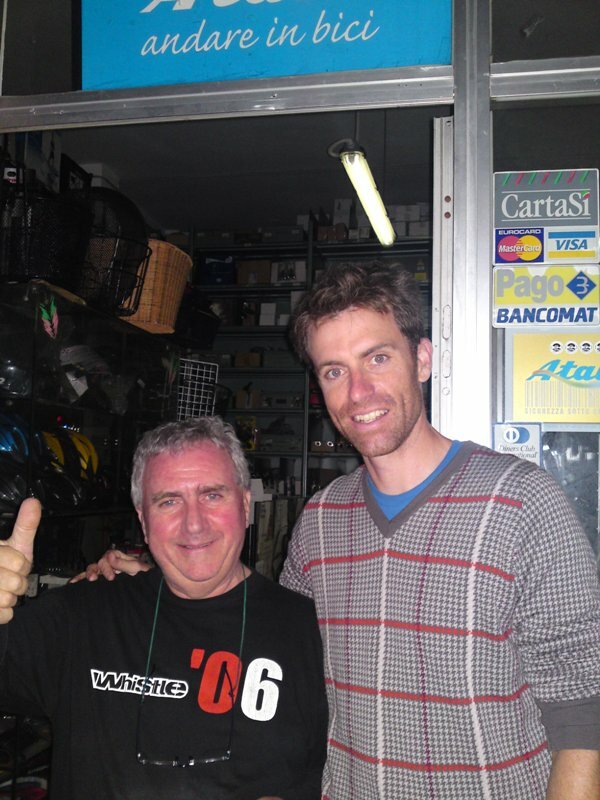 Thanks Simone for the bike boxes!
---