Wood Brothers, 2 days to go!
It's never too late to test the equipment. Outside their temporary headquarters (Granny's home in London), for the first time all three Wood Brothers have their bikes laden with panniers for a test run in London traffic. 
For old times sake, they return to Sam's former workplace, the British Museum and snap a photo in the forecourt before collecting a few miscelaneous items like bike stands and plain T-shirts, from different locations in London. A pannier did fall off along Kensington High Street, and Danny quickly followed it, to the amusement of a group of people queuing at a bus stop.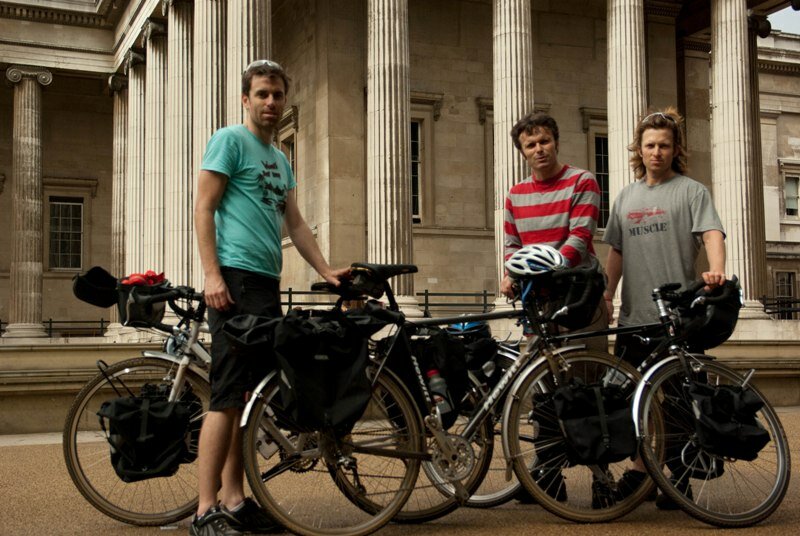 The day before, Ben and Sam tested their tents in Richmond Park.  For some reason, Danny didn't attend this exercise.