In Episode 2 of On Hannibal's Trail we ride through Barcelona which just happens to be where I am right now. The city is famed for it's architecture (among other things) and one of the most unusual, and perhaps my favourite architectural feat here are the ruins of the Roman temple of Augustus that are inside a 19th Century block of flats. You walk down a dingy, urine soaked alley in the old Gothic quarter of the city, turn a corner into what you expect might be a run down council flat, you brace yourself for the drug addict asking you for money whilst trying to avoid the minefield of dog poo and then 4 huge columns rise above you in the enclosed courtyard of the building. An experience as surreal and enjoyable as any of the Gaudi buildings in the rest of the city.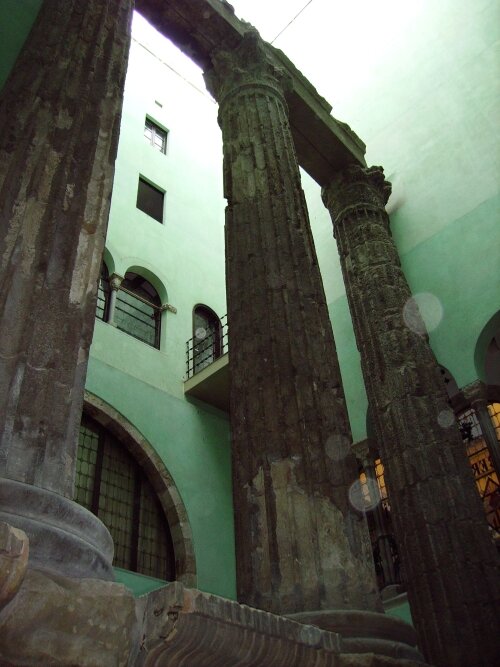 The Temple of Augustus in Barcelona
Just around the corner from the temple is the church of San Felipe Neri which has a more sinister history. During the Civil War the church was a school and orphanage that was heavily bombed by the Fascists killing many of the children. The facade is still pock marked from the war - some locals say this was not actually from the bombing but from when the Fascist forces took the city and lined up people here to be shot. The crowds of tourists don't seem to penetrate here and according to locals twenty years ago it was a 'no-go' area but now it has a designer hotel and a designer bike hire shop so some things never change!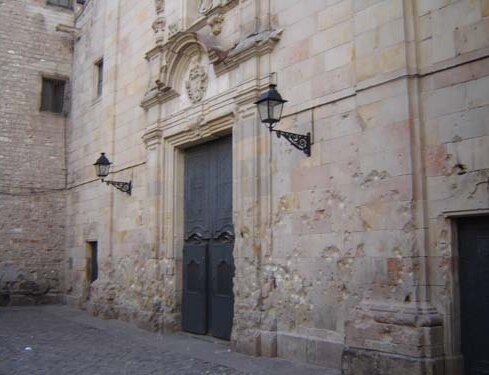 The pock marked walls of the Church of San Felipe Neri

We missed these things interesting things when we were filming On Hannibal's Trail but we hope you enjoy episode 2!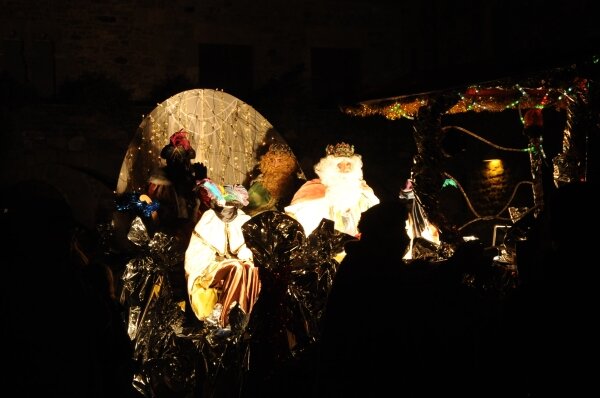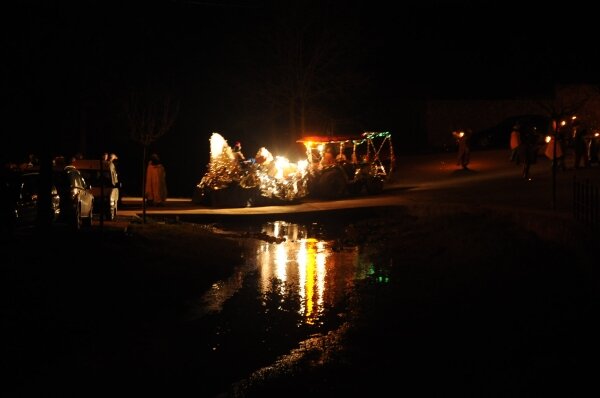 The 'Reyes Magos' procession in a small village in Catalonia
---